Whether it's a friend or a relative, learning that your loved one is expecting a baby is one of the most exciting and emotional news you can receive. Celebrities, on the other hand, share these priceless moments with millions of fans as well as their loved ones. We have no idea how that must feel, but knowing that so many people are happy for you must be wonderful.
Anomalousclub.com is excited to share some of our favorite celebrities' most touching baby announcements.
 1. Gal Gadot and Jaron Varsano
Wonder Woman actress Gal Gadot gave birth to her third child and announced the happy news on Instagram. "I couldn't be more grateful and happy," the actress wrote alongside two photos of her family (and tired). We're all ecstatic to have Daniella join our family."
2. Princess Eugenie and Jack Brooksbank
Princess Eugenie and Jack Brooksbank shared an adorable photo of themselves holding a pair of tiny shoes with teddy bear faces on them to announce that they were expecting their first child. Last February, the couple welcomed their son August Philip Hawke Brooksbank into the world.
3. Carrie Underwood and Mike Fisher
Carrie Underwood took a similar approach when she announced her pregnancy: In the photo, two little shirts for a big brother and a big sister-to-be are worn by two adorable doggies, rather than children. There's no doubt that these siblings will get along swimmingly!
4. Jessica Simpson and Eric Johnson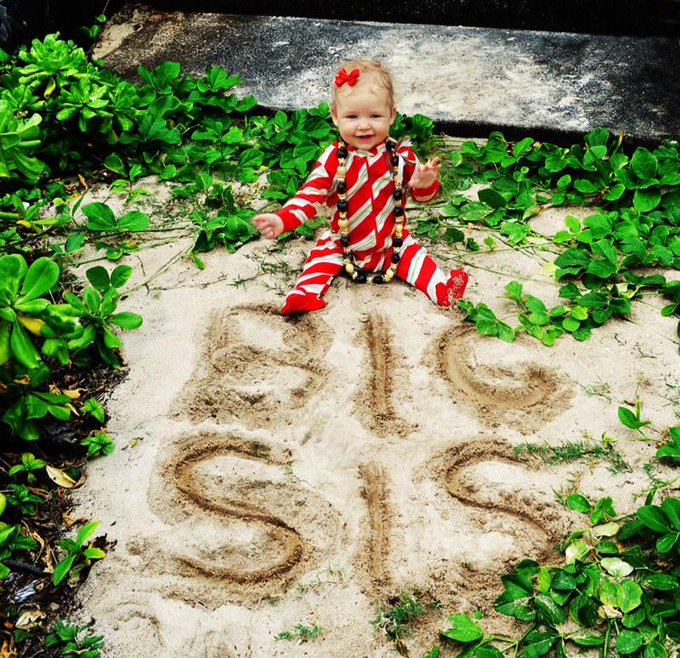 Jessica Simpson announced the pregnancy of her second child on Twitter. Maxwell, her first child, is seen in the photo sitting on the beach in a cute red and white onesie, probably getting used to being someone's big sister.
5. Cherry Seaborn and Ed Sheeran
Ed Sheeran and his wife Cherry Seaborn shared a pair of tiny socks on Instagram to announce the birth of their first child. He expressed his gratitude for the delivery team and said he was "on cloud 9." Ed Sheeran reveals the name of their newborn daughter, Lyra Antarctica, in the same post.
6. David Henrie and Maria Cahill
David Henrie, a former Disney actor, and his wife Maria Cahill chose a special occasion to announce the birth of their second child. The father shared a photo of his two children wearing "big sister" and "big brother" shirts from their second child's first birthday. Although it is an unusual gift, the birthday boy appears to be overjoyed.
7. Meghan Trainor and Daryl Sabara
Meghan Trainor, a singer, also announced her pregnancy on Instagram. The actress went on to say that she had been looking forward to this moment for a long time. She mentioned in an interview that she wants a big family and hopes to have triplets one day, and we hope her dream comes true!
8. Natalia Vodianova and Antoine Arnault
Natalia Vodianova, a supermodel, welcomed her fourth child into the world and documented the occasion with a sweet Instagram post. Natalia shared that both she and her baby are doing well, and she wished everyone who is expecting well.
9. Italia Ricci and Robbie Amell
Italia Ricci and Robbie Amell used a lighthearted approach to inform their fans that they are expecting their first child. Justin shared a photo of himself and his wife, both sporting baby bumps, but only one of them is real.
10. Eva Longoria and José Baston
When she shared a picture of her baby bump at the start of 2018, the Desperate Housewives star revealed that she and her husband José Antonio Baston were expecting a child. Eva Longoria thanked her family for all the love in her post.
11. Fergie and Josh Duhamel
Fergie chose yet another creative way to let the world know about their soon-to-be-born child. "Josh & Me & BABY makes 3!!!" she captioned childhood photos of herself and her (now ex-) husband Josh Duhamel. It's adorable! Fans were also given an idea of what the baby might look like as a result of this.
12. Nicole and Michael Phelps
Michael Phelps and his wife, model Nicole Johnson, shared a sweet photo of their older son Boomer, who is overjoyed at the prospect of becoming a big brother soon. Boomer was photographed holding his newborn sibling with his father a few days later, and the child appeared to be just as happy (if not more).
In your opinion, what is the best way to inform your loved ones about your pregnancy?
source By Brightside. me